The coach is used for traveling long distances and on the highway, whereas local or transit bus travels within a single metropolitan region.
Coaches are used for touring intercity and internationally, and also used for private purposes. Hence, many people want to know who are the top 10 bus and coach manufacturers in the world. 
Each year different types of buses of different models are set on the roads of almost all the countries of the world and ply the streets with immense splendor.
Among these buses, there are some unique, luxurious, and comfortable buses made by the world's most dignified auto or bus manufacturers. That's the topic of this feature.
Let's know details about the top bus and coach manufacturers in the world.
1. Zhengzhou Yutong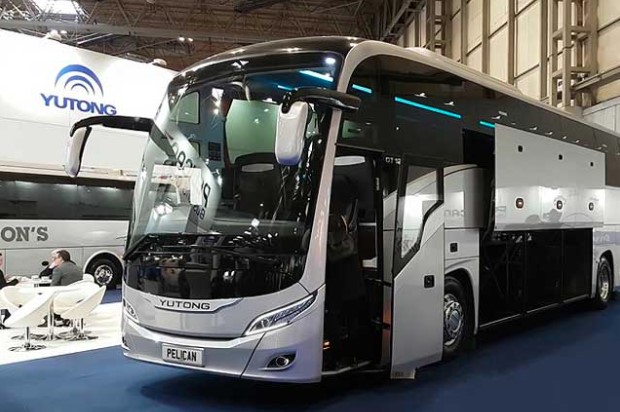 Zhengzhou Yutong is one of the largest bus and coach manufacturers in the world. For the features like luxury and comfort, their buses are famous especially in Asian countries.
The headquarter of Zhengzhou Yutong is in China and it's the number one bus manufacturing company in the country as usual.
The more important thing is it has ranked number one globally for 9 years consecutively and 17 years in China as well.  
Zhengzhou Yutong manufactures all types of buses, from heavy-duty coaches to medium-sized coaches. Their famous models include TC9, TC12, and GT12. All are coaches.
2. Daimler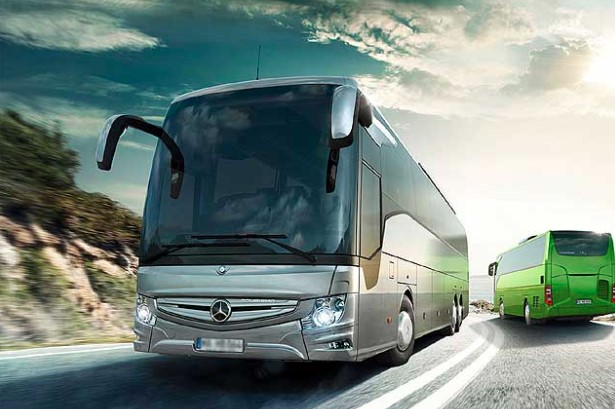 German auto brand Daimler is popularly known as Marcedes-Benz around the world. It was founded almost a hundred years ago, in 1926, and its headquarter is located in Stuttgart, Germany.
Daimler is the manufacturer of some of the world's most luxurious and expensive vehicles and is surely one of the top bus and coach manufacturers in the world.
The company has its manufacturing and assembly plants in different countries of the world like Japan, China, India, Mexico, South Africa, Turkey, Spain, and of course in Germany.
Daimler manufactures a wide range of bus products which include HDD, HD, DT, and Business models. Besides, they are the producers of transit buses, touring coaches, minibusses, school buses, etc.
3. King Long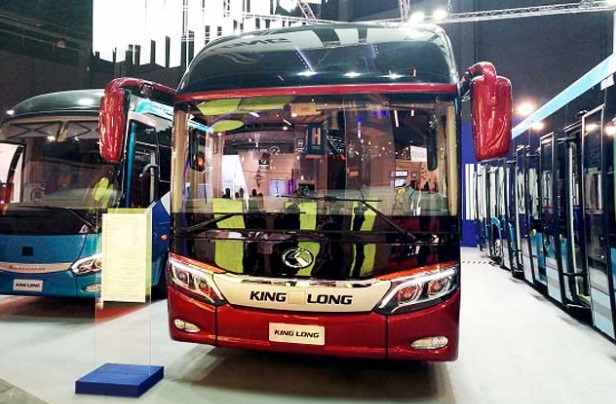 Chinese auto manufacturing organization Xiamen King Long Motor Group has its headquarters located in Xiamen of the country.
Founded in 1988, the company focused on producing and selling all kinds of buses and coaches.  
The diversified product line of King Long includes vans, buses, coaches, school buses, transit buses, and city buses which made it one of the biggest bus manufacturers in the world.
King Long XMQ6118JB, XMQ6996Y, and XMQ6127C are some of its famous models. 
4. Golden Dragon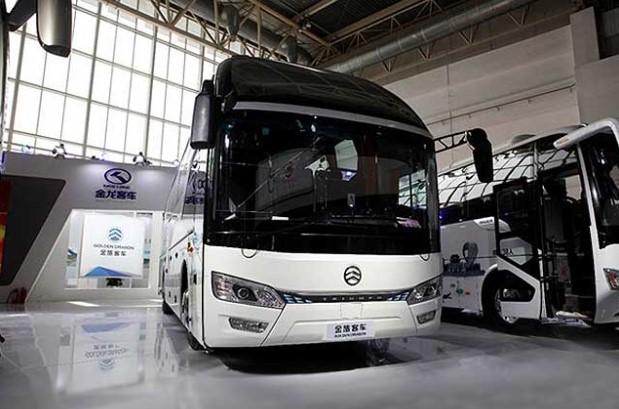 Established in 1992, Golden Dragon is the common name of Xiamen Golden Dragon Bus Company Limited. Alike King Long its headquarter is also in Xiamen, China.
In 2019, the company sold over 19,392 buses and coaches which made it one of the top bus and coach manufacturers in the world. 
Buses of Golden Dragon company being exported to over 40 countries in Asia, Africa, and South America. The company is aiming to expand its business in European markets.
Products of Golden Dragon include city buses, transit buses, minibusses, coaches, vans, and special vehicles.
5. Marcopolo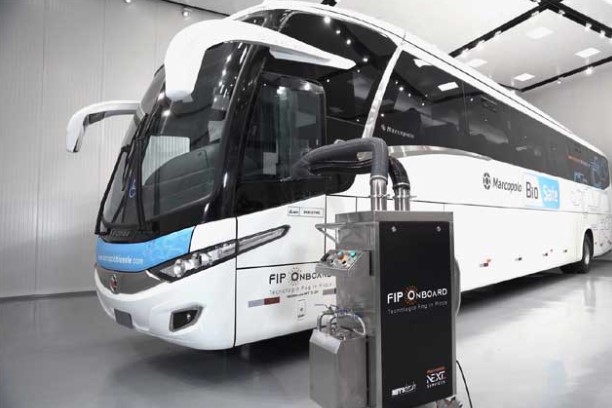 Founded in 1949 and headquartered in Caxias do Sul, Brazil, Marcopolo is a sensational manufacturer of varieties types of buses and coaches.
The company has got phenomenal success as its bus and coaches are exported to sixty different countries, which made it one of the largest and most successful bus manufacturers in the world. 
Including intercity buses, microbuses, and tourist coaches, Marcopolo company manufactures a wide variety of buses.
Marco Polo's most famous brands are the Paradiso series, Multego, Torino, Boxer, Senior, Ideale 600, Vicino, etc.
6. Zhongtong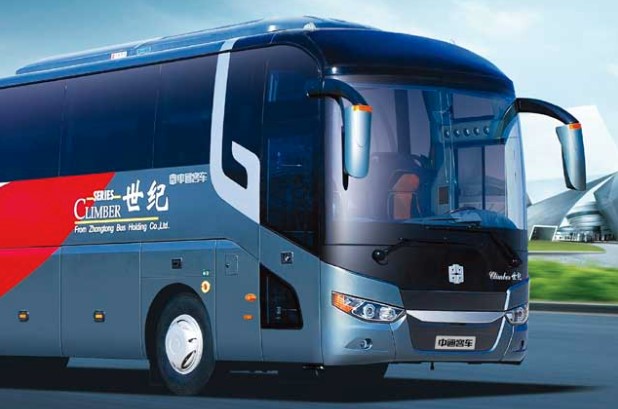 The Chinese bus manufacturing company Zhongtong bus holdings limited was founded in 1958 and its headquarter is in Liaocheng of the country.
The company began to produce buses in 1971 and now it's the manufacturer of a wide range of buses. 
Zhongtong exports buses worldwide. In the six-meter to eight-meter bus collection of Zhongtong, there are luxury buses and hybrid electric buses.
7. MAN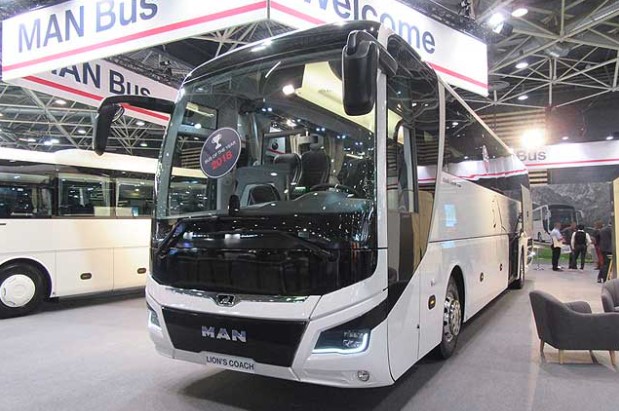 MAN SE is a German auto company whose major shareholder Traton is a subsidiary of Volkswagen, the famous and historic automobile manufacturer.
Founded in 1758 and headquartered in Munich, Germany, MAN SE is one of the world's largest manufacturers of trucks and buses.
The product line of MAN SE includes urban & intercity coaches, light and heavy transport buses, fire trucks, heavy-duty trucks, and touring coaches.
If you talk about buses and coaches of sleek and gorgeous design, it's without any doubt, one of the top bus and coach manufacturers in the world.
8. Higer Bus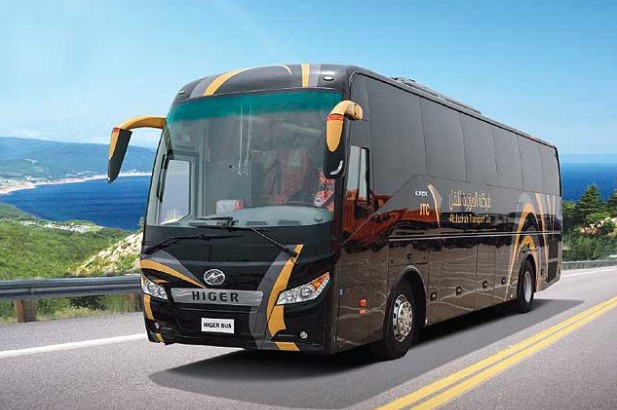 Founded in 1998 and headquartered in Suzhou, China, Higer Bus Company Limited is China's leading bus and coach manufacturing company.
Higer Bus exports its products to more than 100 countries in different regions like the Middle East, Russia, South Asia, America, and Eastern Europe.
Normal buses, coaches, city buses, vans, and special vehicles are in the product line of Higer Bus.
9. Volvo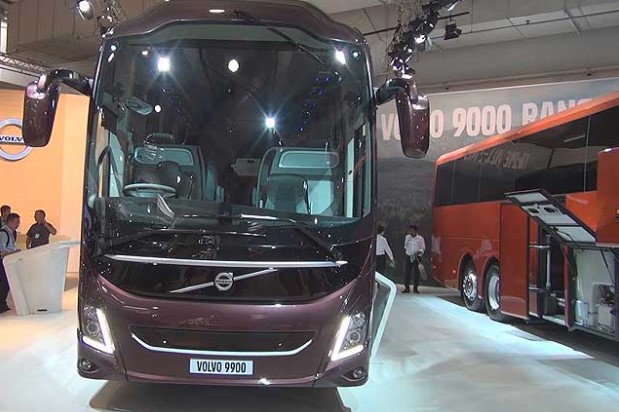 Though Volvo Group is also famous for manufacturing cars and SUVs, its subsidiary Volvo bus corporation is highly famous as one of the top bus and coach manufacturers in the world.
Founded in 1968, the headquarter of Volvo is in Gothenburg, Sweeden. 
The Volvo bus corporation is the manufacturer of all kinds of heavy buses for transportation purposes.
Besides, classy and comfortable caches, they also manufacture different other services related to buses and coaches.
Some of the famous models of Volvo buses are Volvo B8RLEA, Volvo B11R, and Volvo B7RLE. 
10. Scania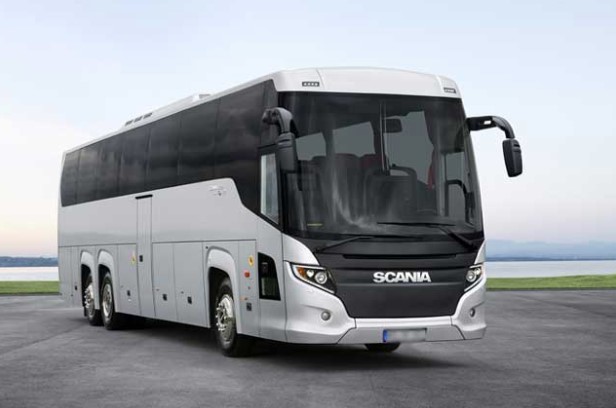 Sweedish Automotive Company Scania was founded in 1911 and its headquarter is located in Sodertalje, Sweden.
Listed on different stock exchanges like NASDAQ, Scania is a subsidiary of Traton, which is owned by Volkswagen. 
Scania has got a reputation for its custom-made, comfortable vehicle, which are manufactured to deliver extraordinary performance.
In terms of comfortable and safe journeys, they are one of the top bus and coach manufacturers in the world.
Passenger buses, ambulance buses, mobile blood donors, and mountain buses are in the product line of Scania.
Bottom Line
The bus journey is surely an enjoyable one if the bus, its motion, and its machinery are modern and strong. In addition, comfort and luxury are also counted when people want to get a ride on the bus.
For example, Volvo and Zhengzhou Yutong are symbols of comfort and coziness, while Marcopolo and Daimler express luxury and class.
Depending on the features and facilities people and transport businesses around the world choose their buses and coaches from the top bus and coach manufacturers in the world.
Needless to say, keeping the mind the characteristics of the buses and coaches, the resellers also select their buying options, too.